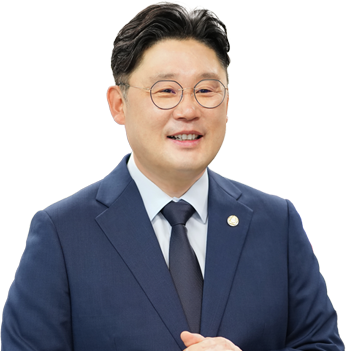 CHAIRPERSON'S GREETINGS
We will try our best to make Eunpyeong District Council
into a communicative and research-oriented council,
a council that is trusted by the citizens,
a cooperative and balanced council,
and an exemplary council for all council.
Dear 480,000 inhabitants of
Eunpyeong District.
I am Yong-geun Park,
the chairperson of
Eunpyeong District Council.
Thank you all for visiting our website.
As an organization representing 480,000 inhabitants of Eunpyeong District,
Eunpyeong District Council is striving to carry out its responsibility of maintaining checks and balances on the executive body of the district administration and to achieve regional development through mutual respect and cooperation.
In order for our citizens to live a safe, happy life,
we will listen to your voices and make positive changes always by your side.
We promise you that the citizens are at the heart of our work,
the new future and the directions for growth.
Thank you.
Chairperson of the Eunpyeong District Council